Southern Association of Women Historians
Welcome to the SAWH 2022 Virtual Exhibit
Below you'll find the same kind of information we'd make available at our in-person exhibit: featured books, a conference discount, and a chance to meet with an editor.
From June 9th through July 12th we're offering a 30% SAWH discount  AND free shipping on the titles below. Use code 08SAWH22 at checkout.
SAWH 2022 Featured Titles
The Bricks before Brown
Generations of Freedom
The Life of Elreta Melton Alexander
An OutKast Reader
The Quiet Trailblazer
Unsilencing Slavery
Meet Our Editor: Nathaniel Holly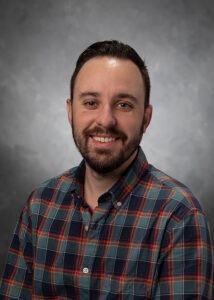 [email protected]
706-542-4728
I joined the Press in the summer of 2019 shortly after receiving my Ph.D. in early American history from William & Mary. I also hold degrees from Western Carolina University (M.A. American History/Cherokee Studies) and Clemson University (BA Philosophy).
Most of my acquisitions orbit around the ever-expanding field(s) of American history. I am especially interested in projects that employ interdisciplinary methodologies, articulate a bold argument, and use particular historical perspectives to recast seemingly well-known narratives—or illuminate little-known stories.
I'm still publishing some of my own scholarly work which focuses on the urban lives of eighteenth-century Cherokees, public memory, and indigenous archival construction. You can read my work in the North Carolina Historical Review, History Compass, and Early Modern Women. And when I'm not chasing my toddler around, I root for the once-mighty Newcastle United and the Clemson Tigers. I also enjoy reading microhistories, nature and environmental writing, biographies of interesting intellectuals, sci-fi, and all sorts of creative nonfiction.
My ORCID is https://orcid.org/0000-0002-2019-4899
Follow me on Twitter @hollynathaniel
SAWH 2022 Book Display
Alabama Women
Arkansas Women
Beyond Eden
Black Woman Reformer
Bodies in Blue
The Bricks before Brown
Business Improvement Districts and the Contradictions of Placemaking
Buying and Selling Civil War Memory in Gilded Age America
Celia, a Slave
A Curious Garden of Herbs
Diverging Space for Deviants
Enterprising Women
The Fateful Lightning
Frankie Welch's Americana
Freedom Faith
Gender and the Jubilee
Generations of Freedom
Georgia Women
Goldwater Girls to Reagan Women
Gone but Not Forgotten
The Illustrated Slave
Jimmy Carter
Katharine and R. J. Reynolds
Kentucky Women
Keywords for Southern Studies
The Life of Elreta Melton Alexander
A Lillian Smith Reader
Louisiana Women
Louisiana Women
Love, Liberation, and Escaping Slavery
The Magnificent Reverend Peter Thomas Stanford, Transatlantic Reformer and Race Man
Massive Resistance and Southern Womanhood
Medical Bondage
A Nervous Man Shouldn't Be Here in the First Place
North Carolina Women
An OutKast Reader
The Quiet Trailblazer
Radical Relationships
Remembering Enslavement
Remembering the Memphis Massacre
Rethinking America's Past
Rosa Parks
Seen/Unseen
Sexuality and Slavery
Slavery and the University
SNCC's Stories
Snowbird Cherokees
South Carolina Women
South Carolina Women
Southern Beauty
Stepping Lively in Place
Striking Beauties
Tennessee Women
Texas Women
To Live More Abundantly
Unsilencing Slavery
The Untold War at Sea
Upheaval in Charleston
Voter Suppression in U.S. Elections
A Weary Land
Women of Discriminating Taste
Our Catalog
EASY EXAM AND DESK COPY ORDERING
Exam Copies: Use our online order form for exam copies.
Desk Copies: If you have adopted one of our books for course use, and your school's bookstore has ordered at least ten copies, you are entitled to one free copy of the book for your own use. Use our online order form for desk copies.
TO EXCERPT MATERIALS FOR CLASSROOM USE
Go here, then follow the instructions under the "Permission to Photocopy" heading.
SAWH 2022 Sale Details and Ordering Information
Sale ends July 12, 2022
Order online or by phone (1-800-848-6224)
To receive your 30% discount, enter the code 08SAWH22 during online checkout (see below for details), or be sure to mention 08SAWH22 if ordering by phone
Discount is taken off the list price
30% discount does not combine with any other UGA Press discount offers currently in effect
Discount applies to currently available books only
Ebooks excluded from the discount