Agriculture, Food, and Human Values Society (AFHVS) / Association for the Study of Food and Society (ASFS)
Welcome to the AFHVS/ASFS 2022 Virtual Exhibit
Below you'll find the same kind of information we'd make available at our in-person exhibit: featured books, a conference discount, and a chance to meet with an editor.
From May 18th through June 21st we're offering a 30% AFHVS/ASFS discount  AND free shipping on the titles below. Use code 08ASFS22 at checkout.
AFHVS/ASFS 2022 Featured Titles
Meet Our Food Studies Editor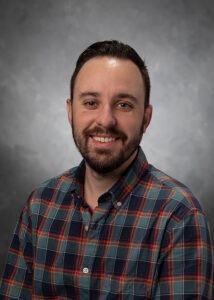 Nathaniel Holly
Acquisitions Editor
[email protected]
Food studies projects from any these varied historical perspectives: African American, Atlantic World, Caribbean, Early American, indigenous, labor, legal, public, southern, or urban
I would love to talk to you and catch up on what you have been working on. Please get in touch and let me know how you'd like to get together: phone, email, or online/face-to-face meeting.
Although not necessary before we meet, if you'd like to submit a full book proposal, please click here for general guidelines.
Series of Interest to AFHVS/ASFS Members
Our Current Catalog
EASY EXAM AND DESK COPY ORDERING
Exam Copies: Use our online order form for exam copies.
Desk Copies: If you have adopted one of our books for course use, and your school's bookstore has ordered at least ten copies, you are entitled to one free copy of the book for your own use. Use our online order form for desk copies.
TO EXCERPT MATERIALS FOR CLASSROOM USE
Go here, then follow the instructions under the "Permission to Photocopy" heading.
AFHVS/ASFS 2022 Sale Details and Ordering Information
Sale ends June 21st, 2022.
Order online or by phone (1-800-848-6224).
To receive your 30% discount, use the code 08ASFS22 during online checkout (see below for details), or be sure to mention 08ASFS22 if ordering by phone.
Your discount is taken off of the list price.
The 30% discount does not combine with any other UGA Press discount offers currently in effect.
Discount applies to currently available books only.
Ebooks are excluded from the sale.